T1 Defies Expectations in latest Telecom War
T1 faced off against KT Rolster in the upper bracket semifinals of LCK Summer 2023 yesterday, and while the stakes were not high, this iteration of the Telecom War did not go the way many expected.
The regular season ended with KT Rolster on top with a 17-1 match record. On the other hand, T1 had a rocky season due to their mid-laner Lee "Faker" Sang-hyeok being forced out of play due to an injury. T1 began their playoff run with a match against Dplus, while KT, being the first seed, had a bye into the upper bracket semis. Once the quarters concluded, they had the choice to play against either Hanwha Life Esports or T1, and KT chose T1.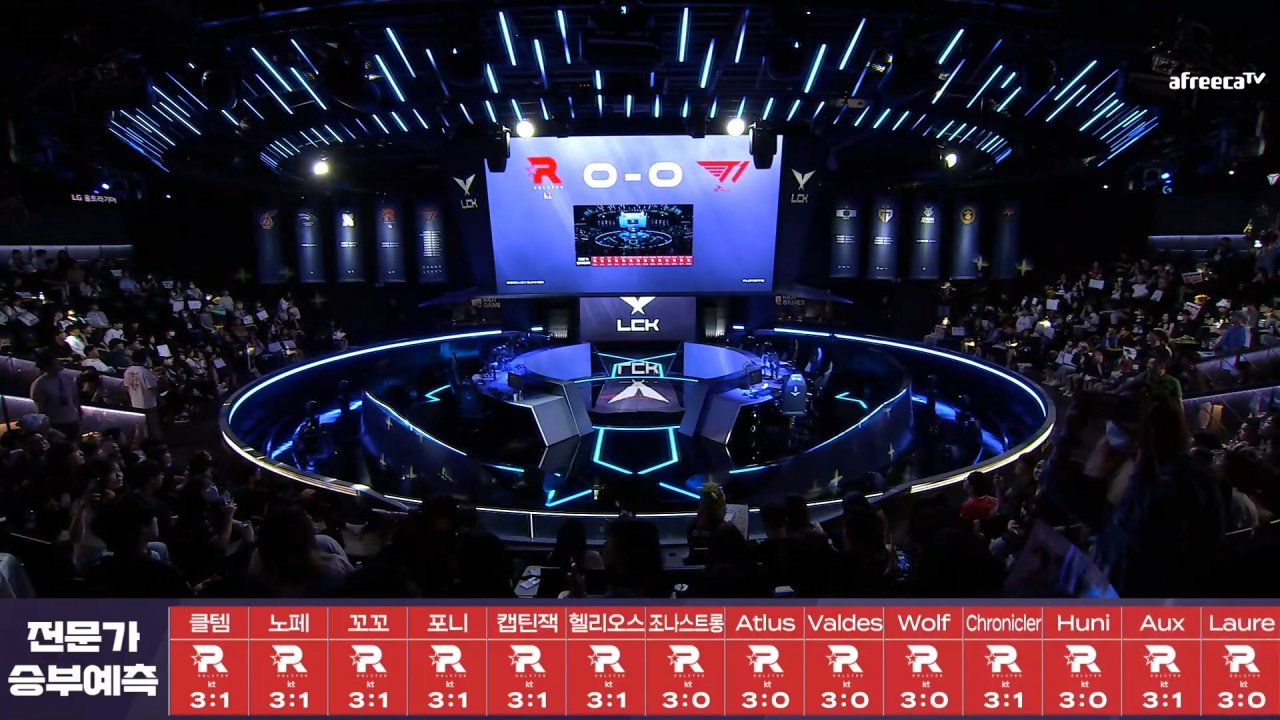 KT Rolster were the clear favorites coming into this series due to their regular season showing and a standing 16-match win streak. Analysts and casters from the Korean and English broadcasts alike all predicted a match heavily favoring KT, with some of them even predicting a sweep.
But the match did not go as such.
Call it plot armor, or Faker and his teammates falling back into step, but T1 managed to take the upper hand in the series. Viewers were treated with the closest Telecom War in a while, with this series going all five games. T1's jungler Moon "Oner" Hyeon-joon can be heard shouting through the comms as he hit KT's nexus for the final time that night: "Why did you pick us, [KT]?"
T1 Oner, as he is hitting KT Nexus

"So why did you pick us, guys?"

"Why did you pick us, huh???"

Narrator: KT Rolster chose @T1LoL as their opponent in Round 2 of the #LCK Playoffs. pic.twitter.com/pDUKR50gC1

— Ashley Kang (@AshleyKang) August 10, 2023
Gen.G Esports and Hanwha Life Esports are the next to face off, the winner of which will face T1 for a spot at the Grand Final while the loser will go against KT Rolster in the lower bracket.
Subscribe to INQUIRER PLUS to get access to The Philippine Daily Inquirer & other 70+ titles, share up to 5 gadgets, listen to the news, download as early as 4am & share articles on social media. Call 896 6000.