Professional Wild Rift in SEA – "Teams are stronger, hungrier, and are more prepared"
The Wild Rift: SEA Championship 2021, game developer Riot Games' maiden voyage into the seas of professional mobile gaming, has been successful in its first couple of weeks. In this competition organized in partnership with ESL Asia, teams from Singapore, Malaysia, Thailand, Indonesia, Vietnam, Oceania, Taiwan, Hong Kong, and the Philippines compete for a total prize pool of $200,000. For an event as big as this, the bigwigs at Riot had much to share. 
"The challenge is tough. There are some very good Wild Rift players in this region, having won the Super Summer Cup this year, there's a lot of pressure on us to perform. Teams are stronger, hungrier, and are more prepared. With worlds on the line, we will definitely put in double the effort to push through." shared Matthew Chan, Strategy Business Development for EVOS Esports.
We've reached the halfway mark of the SEA Champs Playoffs. What a ride it's been! Can you believe that there are only 2 more days to the Finals? 🎉

Join us for more games at 12:30pm GMT+8!
📺: https://t.co/G461KN7pNi#UnleashGreatness #WildRift #ESLMobile #IconSeries #SEAChamps pic.twitter.com/lbtwtaK3aP

— League of Legends: Wild Rift (@wildrift) October 2, 2021
The Wild Rift: SEA Icon Series was also a staggering success with almost 1,000 teams participating, and daily unique views peaking at 1.28 million. Riot acknowledges that SEA is a mobile centric region – users spend more time on their smartphones compared to other regions, and 80% of gamers play on their phone. Because of this,  General Manager of Riot Games Southeast Asia and Taiwan, Justin Hulog, sees the SEA region as Riot's "Mobile Hub" for the foreseeable future, and wants to bring esports players from the region into the international spotlight. 
"With the Wild Rift: SEA Championship 2021, we wanted to re-imagine what we think amazing mobile esports can look like. For this and future Wild Rift esports events, teams and fans can expect Riot to double down on production, creativity, and operational quality."

– Chris Tran, Head of Esports, Riot Games Southeast Asia, Taiwan, Hong Kong and Macau
Riot aspires for professional Wild Rift to be its own "ecosystem," having a different identity than LoL Esports according to Leo Faria, Global Head of Wild Rift Esports at Riot Games. Mr. Faria further expounded that over the course of the 10+ years that Riot has been handling professional esports, there are "several foundational things that we want all of our esports to have. For example, everything related to competitive operations, rulesets, policies… A lot of those very fundamental structures will be applied to all of our esports; League of Legends, Wild Rift, VALORANT." He explains that the audience for mobile gaming are different from those for PC, and they need to approach Wild Rift esports with a different angle than LoL Esports.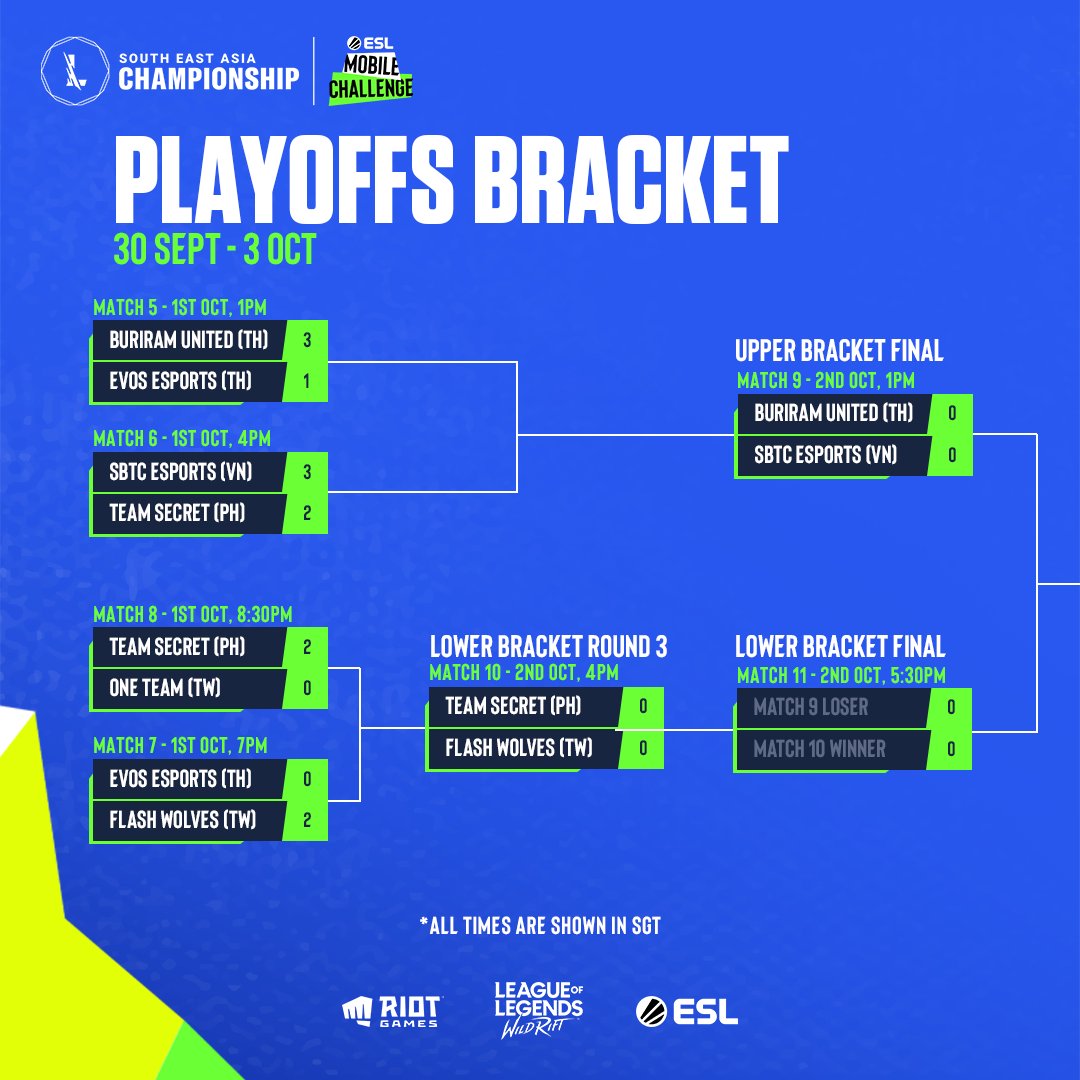 The Wild Rift SEA Championship 2021 is currently ongoing. The English stream can be found here, while Filipino streams can be found on the PPGL Twitch channel and Facebook page.
Subscribe to INQUIRER PLUS to get access to The Philippine Daily Inquirer & other 70+ titles, share up to 5 gadgets, listen to the news, download as early as 4am & share articles on social media. Call 896 6000.